Thanks to Jamie over at The Perpetual Page Turner for hosting another end of year book survey! Here's a recap of the best books I read in 2017:
Number Of Books You Read: 52
Number of Re-Reads: 7
Genre You Read The Most From: I read a little of everything this year, but more memoir than usual.
1. Best Book You Read In 2017?
Adult: Fever Dream by Samanta Schweblin
I have never read anything like Fever Dream. It's hypnotic and haunting, disorienting and thrilling and absolutely brilliant. Samanta Schweblin's debut novel, which was shortlisted for the Man Booker International prize, is told in dialogue and has no chapter breaks. You'll probably end up reading it in one sitting, because it's nearly impossible to put down. The less you know going in, the better, but the plot revolves around a woman dying in a hospital who cannot see and is trying to piece together how she got there by recreating the recent past, which she does by following prompts from David, the boy who's in the room with her. Schweblin creates a visceral sense of dread from page one and somehow sustains it throughout the entire book (which is 194 pages). It's incredible.
YA: The Hate U Give by Angie Thomas
Angie Thomas's debut novel about police brutality, systemic racism, social justice, and the strength of family completely lived up to the hype; I still cannot believe this is her first book. The story follows sixteen-year-old Starr Carter who watches as her unarmed friend is gunned down by the police and then struggles between coming forth as a witness and protecting her family. Not a word is wasted, the pacing is flawless, and the characters are complex and compelling. Longlisted for the National Book Award for young people's literature.
2. Book You Were Excited About & Thought You Were Going To Love More But Didn't?
You Will Know Me by Megan Abbott
Definitely a page-turner, but I disliked every single character (with the exception of the little brother).
3. Most surprising (in a good way or bad way) book you read?

Endurance by Scott Kelly
In a GOOD way. This was a highly anticipated read for me; I'd followed Scott Kelly on Twitter for the latter half of his year-long mission in space and was awed by his stunning photos and charmed by his humor and humility. So I expected to enjoy his memoir, which chronicles his year in space as well as his journey to becoming an astronaut, but I wasn't expecting it to be one of my favorite books of the year.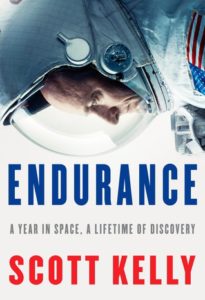 4. Book You "Pushed" The Most People To Read (And They Did)?

Fever Dream
5. Best series you started in 2017? Best Sequel of 2017? Best Series Ender of 2017?

I didn't start any new series, but I did reread The Fellowship of the Ring, so that's my pick for series starter. Best sequel was Scott Keen's Rise of the Branded. I don't think I read a series ender in 2017.
6. Favorite new author you discovered in 2017?
I'll go with Sara Zarr, who writes compulsively readable young adult fiction. I discovered many amazing authors this year, but mostly debut authors; one of the best things about discovering Sara Zarr is that she has a backlist I can dive into. That's how reading Gem & Dixie led to reading Story of a Girl (which was made into a movie in 2017, directed by Kyra Sedgwick), which will lead to many more, I'm sure.
7. Best book from a genre you don't typically read/was out of your comfort zone?

Chocolate Kisses by River Ford
Romance books aren't typically my first choice, but fellow WiDo author Charity Bradford published this one under the pen name River Ford, and I thought I'd give it a shot. I'm glad I did–Chocolate Kisses was short, sweet, and an absolute pleasure to read.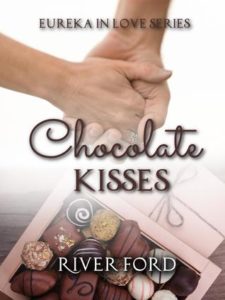 8. Most action-packed/thrilling/unputdownable book of the year?

Do Not Become Alarmed by Maile Meloy
I first read Maile (pronounced Miley) Meloy's work in The New Yorker, where her short story "The Proxy Marriage" appeared in 2012. I loved the story so much I promptly bought her short story collection Both Ways is the Only Way I Want It, and then I bought another collection called Half in Love. As you can tell, I really love her work! She went on to write children's literature (The Apothecary Series), and now this gripping suspense about three families on a Central America cruise whose children disappear on an excursion. Really, is there anything she can't write?
 9. Book You Read In 2017 That You Are Most Likely To Re-Read Next Year?
Summerlong by Peter S. Beagle
If you know me at all, you know that Peter S. Beagle's The Last Unicorn is one of my favorite books of all time. Beagle's writing is always beautiful and enchanting, and his new novel Summerlong is no exception. Plot-wise though, this one fizzled out for me about halfway through. Maybe my expectations were too high, maybe I just wasn't in the right mood for this particular novel at that particular time. Whatever the case, I feel like this was one of those "It's not you, it's me" situations. I'll be giving Summerlong another try in 2018.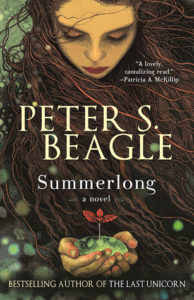 10. Favorite cover of a book you read in 2017?
Sure, I could pick Summerlong (see above). I mean, look at that cover! Honestly there was an abundance of gorgeous covers in 2017, but I'm going with Midnight at the Bright Ideas Bookstore because it's just so cool. The moment I saw it I knew I wanted to read this book. Oh by the way, the book? It's fantastic–yet another debut I read this year that totally blew me away.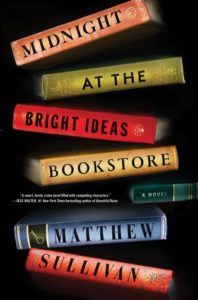 11. Most memorable character of 2017?

Although I met plenty of fascinating fictional characters in 2017, the most memorable personalities on the pages I read were real–notably Maya Angelou, Bruce Dickinson, and Scott Kelly.
12. Most beautifully written book read in 2017?
There were just so many. Sara Pennypacker's Pax, Lauren Wolk's Wolf Hollow, Heather Young's The Lost Girls, Emily Ruskovich's Idaho, and Kent Haruf's Our Souls at Night are all standouts. If I had to choose ONE to recommend, though, it would be Haruf's. His was the only ending that worked for me.
13. Most Thought-Provoking/ Life-Changing Book of 2017?
I Know Why the Caged Bird Sings by Maya Angelou
I tried something new in 2017; I listened to a few audiobooks. I don't think I'll make a habit of it–it just takes too long, but WOW was it incredible to hear Maya Angelou narrating her own story in that wonderfully deep, rich, commanding, emotionally resonant voice of hers. At times I laughed until I cried, and other times I just cried. Truly unforgettable.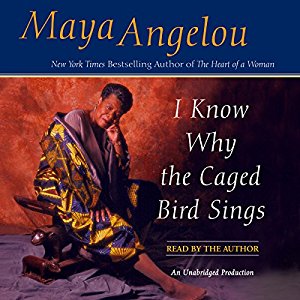 14. Book you can't believe you waited UNTIL 2017 to finally read? 
I Know Why the Caged Bird Sings
15. Favorite Passage/Quote From A Book You Read In 2017?
I highlighted countless passages from dozens and dozens of books on my Kindle … and then returned those books to their virtual library. Seriously, I need a better system for this.
16. Shortest & Longest Book You Read In 2017?
Shortest: Let Me Fly Free by Mary Fan
Longest: 11/22/63 by Stephen King
17. Book That Shocked You The Most

Wolf Hollow by Lauren Wolk
Wolf Hollow is considered middle grade (ages 8-12), but the "bullying" that goes on in these pages is beyond disturbing. It's the work of a sadist, not a bully. The book is gorgeous–a very impressive debut–but I can't imagine my 10-year-old reading it. There are images from Wolf Hollow that will haunt me forever.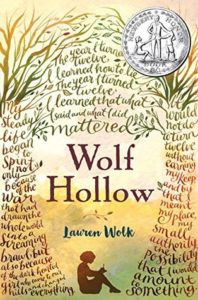 18. OTP OF THE YEAR (you will go down with this ship!)

Jake Epping and Sadie Dunhill from 11/22/63
And for the record, I'll go down dancing.
19. Favorite Non-Romantic Relationship Of The Year
Starr and Seven from The Hate U Give. I could have paired Starr with any member of her amazing family, but I'm a sucker for close sister/brother relationships.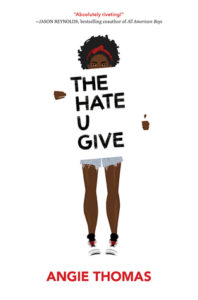 20. Favorite Book You Read in 2017 From An Author You've Read Previously
11/22/63
No one writes characters like Stephen King, and I never, ever get tired of reading his work. This was one of those books that took me awhile to get to, but it was so worth the wait. I still need to tackle Under the Dome (maybe this year?).
21. Best Book You Read In 2017 That You Read Based SOLELY On A Recommendation From Somebody Else/Peer Pressure:
The House on Mango Street by Sandra Cisneros
A lovely coming-of-age story told in a series of vignettes, recommended by my friend Heidi.
22. Newest fictional crush from a book you read in 2017?
Sorry, can't get past my nonfictional crush.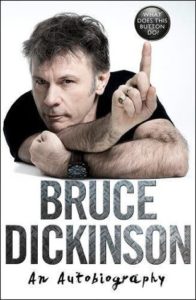 23. Best 2017 debut you read?
Both of my picks for Best Book of the Year were debuts, so this category has the same winners: Fever Dream and The Hate U Give.
24. Best Worldbuilding/Most Vivid Setting You Read This Year?
Rise of the Branded by Scott Keen
My fellow WiDo author Scott Keen never fails to impress with his worldbuilding. Here's one of his blog posts discussing some of the rules involved.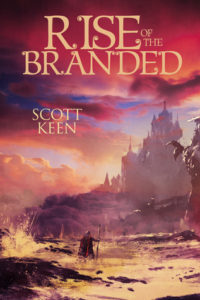 25. Book That Put A Smile On Your Face/Was The Most FUN To Read?
What Does This Button Do? by Bruce Dickinson
26. Book That Made You Cry Or Nearly Cry in 2017?
I Know Why the Caged Bird Sings
27. Hidden Gem Of The Year?
Gem & Dixie by Sara Zarr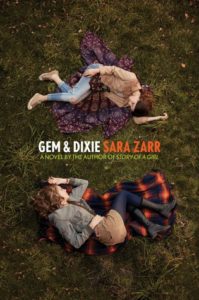 28. Book That Crushed Your Soul?
The Underground Railroad by Colson Whitehead
29. Most Unique Book You Read In 2017?
Fever Dream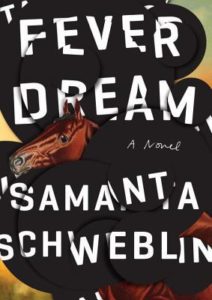 30. Book That Made You The Most Mad (doesn't necessarily mean you didn't like it)?
Idaho by Emily Ruskovich
There were several books this year that left me feeling cheated at the end, but this was by far the biggest letdown.
1. One Book You Didn't Get To In 2017 But Will Be Your Number 1 Priority in 2018?
The Weight of Him by Ethel Rohan
2. Book You Are Most Anticipating For 2018 (non-debut)?
A Room Away from the Wolves by Nova Ren Suma
I adore Nova Ren Suma's work. I reread my favorite book of hers last year, 17 & Gone, and I'll probably read it again this year. But I'll also be reading A Room Away from the Wolves as soon as it's released in September, and I seriously cannot wait.
3. 2018 Debut You Are Most Anticipating?
The Astonishing Color of After by Emily X.R. Pan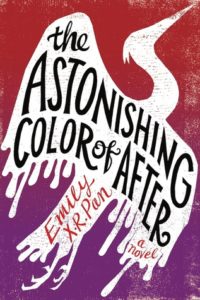 4. Series Ending/A Sequel You Are Most Anticipating in 2018?
Lethal White by Robert Galbraith
Is this coming out in 2018? I don't know. I need it yesterday though.
5. One Thing You Hope To Accomplish Or Do In Your Reading/Blogging Life In 2018?
I'd like to reread the Harry Potter series this year. Pure fun.