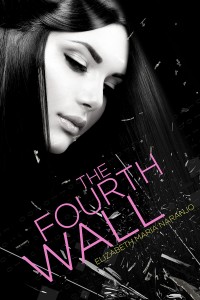 Today's the day! The official release date for The Fourth Wall. THANK YOU for all of your support–so many people have come through for me, and I couldn't have done it without you.
Here's more information on the book and how to get a copy. 🙂
"The dream sequences in The Fourth Wall are skillfully told; some are beautiful, some are terrifying–all are intriguing."
–Rebecca Lloyd, award-winning author of The View from Endless Street and other short story collections
Book Description
When Marin was little and monsters chased her through nightmares, she learned to weave her own dreams. Her mother called the lucid dreaming a gift, and when an accident takes her mother and leaves her baby brother an empty shell, Marin uses this gift to spin a new reality for herself. One without time or sorrow. A world without memory.
But just when Marin thinks she's safe in her make-believe fantasy world, the monsters come back and her dream turns to a nightmare. Something in the dream doesn't want Marin to wake up. In order to heal herself and her family, Marin must face the truth she's forgotten and conquer what lies behind the fourth wall.
Release Date: June 10, 2014
Format: Paperback
Publisher: WiDo Publishing
ISBN: 978-1-937178-51-2
Price: $15.99
Copies will be available at Changing Hands Bookstore in Tempe on June 11!
Also, save the date: Changing Hands is hosting the LAUNCH PARTY on Tuesday, July 8. More information HERE.
If you want a signed copy of The Fourth Wall and you can't attend the launch party, call Changing Hands Bookstore to pre-order a personalized copy: 480-730-0205
*The Fourth Wall may or may not be on the shelf at your local bookstore. If it's not, you can request that it be ordered. The more demand for a book, the greater the chance a bookstore will stock it.
For Online Ordering:
Order from Changing Hands Bookstore
Order from Amazon
Order from Barnes & Noble
Buy on Kindle for $3.99
To enter the Goodreads giveaway, click HERE.
Finally, and once again, thank you. And happy reading!